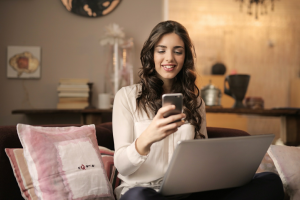 Ensuring your accounts are safe and secure is an important – and often overlooked – aspect of using the internet. Whether it's for business or personal use, there is always a risk that these accounts (like emails, websites, online shopping profiles, and social media) can be accessed and even modified by other users. The ramifications of this can be disastrous and difficult to fix.
By performing a few simple steps now, you can ensure your online accounts remain secure and save yourself from a potential problem in the future. As everyone continues to rely on virtual spaces to connect with others, shop for products, and engage with businesses, setting up reliable security measures is essential.
Protect Your Passwords
Passwords remain as the primary measure to protect your accounts from unauthorized access. It is important to regularly change and reset your password, and if you suspect any unusual activity is happening, this is a great first step to resecuring your account.
If you work with a team where passwords are shared, consider investing in a secure password manager to ensure you and your team are able to securely share passwords. A password manager will be easy to update when there are any changes in your team.
We recommend updating passwords whenever you have a change in staff where you have password holders leave or if you have attempted hacks on your accounts.
Use Two-Factor Authentication
For any account, using a two-factor authentication system is a must. This way, you can always be sure that the person logging into the account is someone that should have access to it. With this system, you'll be notified as soon as someone else attempts to log into the account, and require a code be sent to a verified phone or email before access is granted. This added layer of security makes it more difficult to access your private and personal information.
Interested in learning more about how to enable two-factor authentication on your Google accounts? Visit the links below: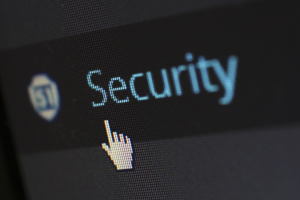 Suspected Hacking? Take Precaution
If you think your account has been hacked, don't hesitate to take every precaution to verify that your account and any important information is secure. Each platform and account will differ but read below on what you can do on common accounts like Facebook and Google.
Facebook
To determine if your Facebook account has been hacked, make sure you are logged into your account and visit their security page to report any suspicious activity.
Then, make sure you change your password and disconnect from all current sessions. If you haven't already done so, consider setting up a two-factor authentication process to prevent any future security issues. See above for steps on how you can set this up on Facebook. For even more recommendations on keeping your account secure, read here to see what other processes and practices are in place to keep your account safe.
Sometimes during this process, it can be possible to get locked out of your Facebook account. For people using a personal account, the process to re-access your account can be pretty straightforward. However, business accounts have more to worry about especially if they use ads and work with other partners. The first step is to try accessing the account using an original personal email. If you work with an agency like Metrik Marketing, we will follow best practices and ensure your Facebook Business account has the agency listed as a partner, which will help with the recovery process.
Google
If you suspect you're being hacked on Google, you can take these steps to secure your accounts. In the event you are locked out and can't access your account, Metrik Marketing will work with you to help recover your accounts and have worked with clients successfully to recover Google Analytics accounts.
For Google Ads, you will own your own Customer ID Number (CID) if you are being billed through a credit card, which can help with the process. However, if you are working with Metrik, we will set-up an MCC (My Client Centre) so we will still be able to access your client account.
Everyone using Google and any related apps like Gmail is encouraged to set-up security on their account as soon as possible. In this guide, it is important to follow each step as missing one may invalidate the others. Having a strong password isn't enough – make sure to follow all other security tips and maintain safe practices regularly to ensure your account remains protected.
Google My Business
For businesses using Google My Business, regularly check your account to ensure no suggestions have been made to edit your page from outside sources. If unauthorized changes are made, they can have severe consequences for your business and online presence. In some cases, these changes can even require legal action against whoever made the unauthorized changes.
If you are concerned about any recent activity or notifications on your account, you can check for any suspicious activity by signing into your account and running a security check on your devices, whether it is a laptop or tablet. Mobile devices are slightly different. You can find a guide to check for activity on your Android device here, but for Apple devices, you have to go directly to Apple to check.
It's also possible to look up the most recent IP addresses that have accessed your account. This way, you can have a better idea if the suspicious activity you've detected is really a cause for concern or not. On your Google account, go to Last Account Activity and navigate to the Details section, which is located at the bottom of the Gmail page.
In order to do this, you cannot have any emails open or else you won't be able to see the link at the bottom of the page. This will depend on what view you have set-up in Gmail and what device you are using to access the page.
To look up IP addresses beyond the 10 most recent, you will need to serve a valid court order on Google at your own expense. More details on how to complete this process can be found here.
Another important security risk comes in the form of apps connected to your Google account. If you are suspicious of activity or have evidence of unauthorized use, you can revoke access from these apps to your account. Any third party sites or external apps with access to your account can pose a risk, so it's important to review them regularly. On Google, you can also check not only apps, but devices that are connected to your account. Navigate to the Security page on your account and click on Devices to review a list of everything that has access. If your account has been compromised, these instructions detail how you can secure it going forward.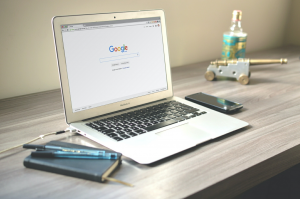 Digital Legacy
No one wants to think about what would happen to their online accounts if they were to pass away but it is good practice to protect your digital legacy. Similar to having a will for your material and financial possessions, take the time to ensure your online accounts are set up to make sure they will still be protected.
This guide explains what exactly happens to your accounts, and there are other steps you can take now to set-up security measures in the event your accounts become inactive.
Learn more about what you can do for your accounts:
Protect Yourself Online
As mentioned earlier, having a strong password is the most important step you can take to protect your accounts from unauthorized access. It is important to regularly change and reset your password. If you suspect any unusual activity is happening changing your password is the first and most important step you can take to resecuring your account.
Security is important – and it is up to you, the account holder, to ensure it is maintained. It is not Google or any other account platform's responsibility to manage your account and password security. Google and others provide secure systems on their end and expect the account holder to also follow safe and secure practices on their end. Before we get too far into 2021, take the time to secure your accounts so you can stay safe online.
Interested in working with us? Be sure to Contact Us to get the conversation started.