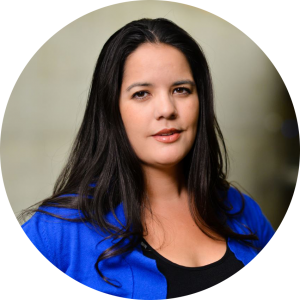 Metrik Marketing was founded in August 2008 by Kita Eserve to help businesses who were frustrated or overwhelmed with their website & marketing initiatives.
We are members of the Web Analytics Association (WAA), Search Engine Marketing Professional Organization (SEMPO), and we stay up-to-date on the latest online trends to better serve our clients.
Our clients are in a number of different verticals including Real Estate, Tourism, Finance, Insurance, Law, Charities, Consumer Goods, Agriculture, Oil & Gas, Market Research, and Telecommunication.
We have executed powerful campaigns in numerous languages including English (North America, UK, & Australia), Spanish, French, Chinese and Japanese.
Please visit our Testimonial Page to see what our network of clients & colleagues have to say about us.
We are committed to running the most effective & measurable marketing programs possible for our clients.
Founder
Kita Eserve has B.Sc.in Mathematics with a minor in Spanish Language & Literature. She has worked in the industry for many years with both agencies & directly with clients. Her unique background has enabled her to achieve impressive results for clients ranging from Fortune 500 companies to start up business.  She has a solid understanding of interactive marketing and has a passion for results.
Kita brings a wide spectrum of marketing experience to Metrik Marketing including:
Web Analytics using a variety of platforms including (Google Analytics, Omniture, Web Trends, Click Tracks, and more)
Search Engine Marketing (SEM) in multiple languages & using a variety of platforms
Media Buying and Planning
Social Media Marketing
Online Strategy
Not only does she have a solid understanding of the various components of online marketing but she gets the big picture. She has managed complex campaigns including those with large budgets, multilingual & multiple platforms while ensuring maximum ROI. She has managed international online campaigns resulting in recognition for the fastest growing websites.
Our Partners
Metrik Marketing selects partners who are industry leaders in their field. We recommend and work with only the best. You can be confident that the information, products, services, experts and tools are personally recommended by Metrik Marketing.
Some of our partners include:
Ask Us
Have you invested a substantial amount of time, energy and money developing your website only to have a few visitors? Would you like to attract thousands of new and repeat visitors daily who buy your products/services and refer their friends to your site? If so, we can achieve these results for you!
Contact Us to learn more.